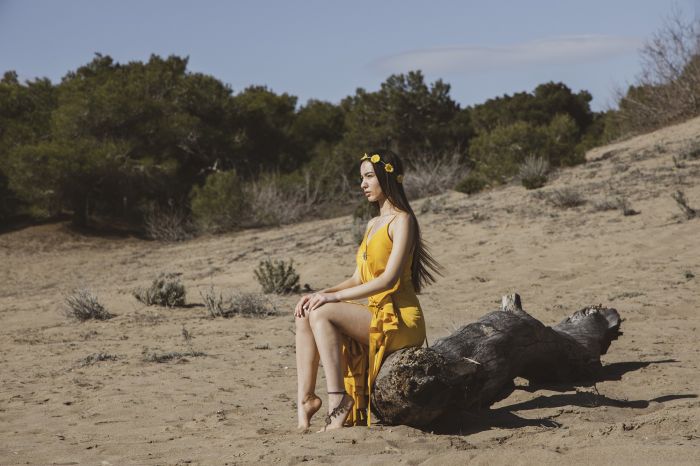 Pixabay
2021 is all about leaving the isolation of 2020 and stepping out into a colorful world of bold fashion trends. Explore the styles that Vogue, Harper's Bazaar, Elle, and more fashion authorities have deemed Spring 2021's hottest trends.
 Live 2021 in (Bright) Color 
After being cooped up for most of 2020, nothing says you're ready to break free better than bold colors and prints, and we saw them everywhere on the (digital) runway this season. In 2021, bright colors and busy patterns are elevating everything we wear. Some of our favorite themes are the following:
      1.  Metallic – Bring a shine to any outfit with metallic pieces.
      2.  Rhinestones and Sequins – Stand out in the crowd when you add these sparkling elements to your ensemble.
      3.  Striking Silver – Step up your monochrome game in a true all-silver fit.
      4.  Unmellow Yellow – Boost your mood with unapologetic bright yellows.
 Step Out in Style With Eye-Catching Spring Outfits for 2021
 Not only are colors getting bolder, but so are the clothing pieces themselves. After a year of sweatpants below our Zoom-appropriate work tops, Spring 2021 is all about taking practical clothing pieces and elevating them. Who said beauty has to be pain? This spring, we're getting comfortable with familiar basics that have been altered to subvert expectations. Stay comfortable yet remain fashionable in these spring outfits: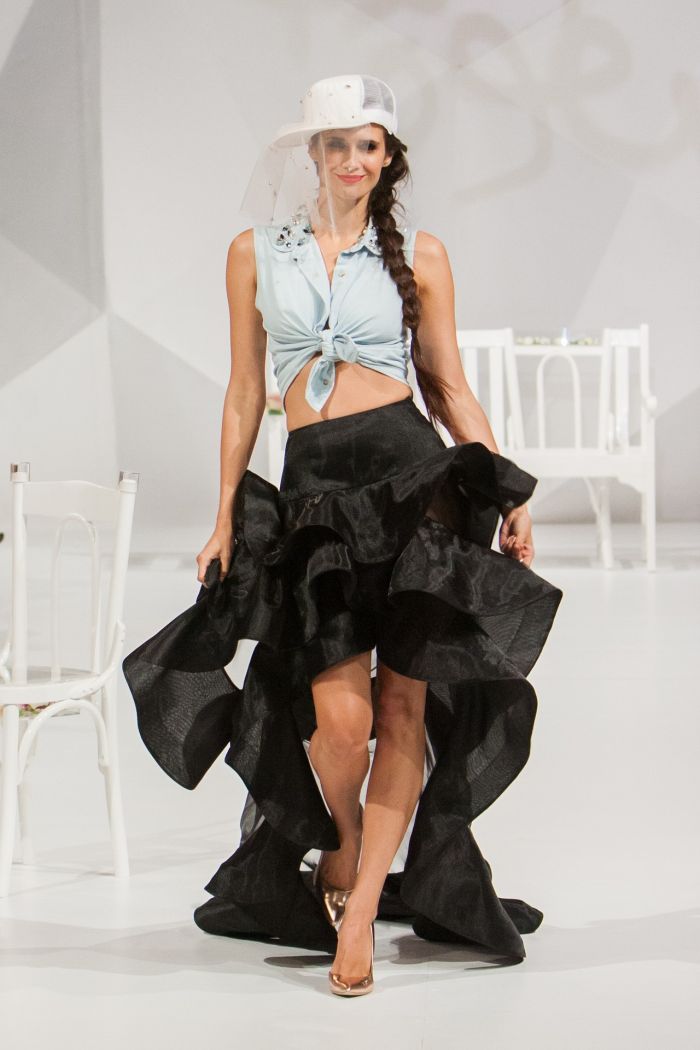 Pixabay
       1.  Two-Piece Outfits – This fashion week, we saw bras-as-tops in debut in several collections. Say hello to bra-like tops and matching bottoms.
       2.  Jumpsuits – The all-in-one fashion statement is bringing back a workwear look that is both stylish and edgy. Cinch your jumpsuit with a statement belt to make an even bigger statement.
       3.  Denim – Be prepared to see a lot more of this beloved fabric. After a year of rarely wearing jeans, denim is making a comeback not only in bottoms, but also in dresses, tops, and boots.
       4.  Sweater Dresses – Lightweight sweater dresses are making use of off-the-shoulder, open-shoulder, and crisscrossing necklines, so you can switch it up while staying cozy.
       5.  The Little Black Dress – A timeless treat for fashion, the little black dress has been upgraded for 2021 with styles such as off the shoulder, ruffled sleeves, and colors like metallic shimmer. 
Fierce Footwear
 Just like 2021's clothing trends, footwear trends are also all about being bold and unapologetic. Some of our favorite trends for spring include fringe, rhinestones, and big shoes. 
Shoes/Boots – Styles, Colors, and Prints
       1. Chunky Heels – Stand tall with stylish and sturdy heels in a wide variety of distinctive colors like white floral and gold sequins.
       2. Platform Heels – The 70s are back with a vengeance, and they're bringing these shoes with them. Snatch them in festive colors and adorned with sequins and rhinestones.
       3.  Fringe Heels – These unique shoes offer statement fringe in a variety of colors sure to make you stand out.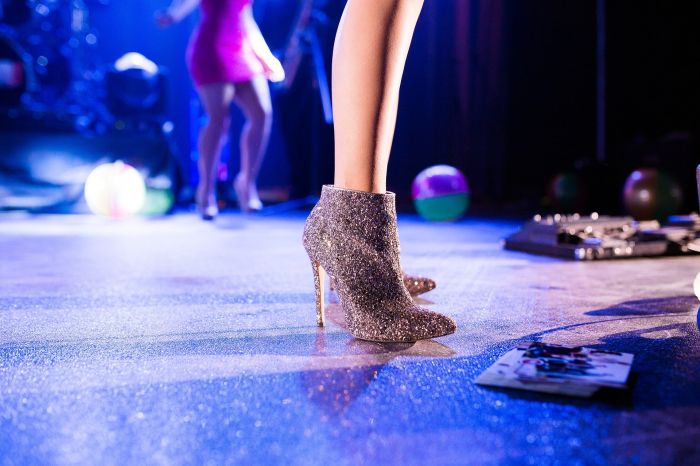 Pixabay
 Hello Headwear
 We mean it when we say that Spring 2021 is about decking yourself out from head to toe. Don't skimp on headwear when maxilisim is the name of the game. There's no shortage of choices this season between luxury headwear and boho bandeaus, including these new favorites:
       1.  Bucket hats – This seemingly simple hat is now new and improved. Grab it in stand-out fabrics such as fleece and denim to add the perfect touch of whimsy to any outfit.
       2.  Berets – Let Paris come to you with this classic French hat. Subvert expectations by rocking a brightly-colored beret as opposed to yet another black one.
       3.  Bandeaus – Slip on this versatile headwear piece for working out, relaxing at home, or tanning at the beach.
 Additional Accessories
 While in-depth write ups could be done on both jewelry and handbag trends, as well as the emerging field of haute-couture face masks, here's a brief overview of the trends we love the most:
       1. Stud Earrings – The simplistic yet vintage quality of diamond stud earrings gets an upgrade when you design or find a unique pair that matches your style.
       2. Fringe Handbags – Fringe is in and it's never been so fun. Follow this Fendi-led fashion trend by picking up a knit bag with fringe.
       3. Face Masks – Given the amount of real estate that masks take up on our face, matching our masks to monochrome outfits or rocking some rainbow rhinestones are fresh ways to utilize our new daily necessity.
Though fashion shows went digital this year, they certainly didn't let up. Online runway shows and newly-launched collections conveyed the message that 2021 is not the year to stand back and blend in. Instead, it's all about blending the bold colors, patterns, and fits that appeal to your personal aesthetic. Whether you're drawn to florals, sequins, tie-dye, or bright hues, it's your time to shine—literally. Check out the biggest trends of 2021 and start curating your closet now so you're prepared for what's sure to be an unprecedented fashion season.