We all know the power a good makeup look holds, it can make or break a look. If done properly, makeup can easily enhance your natural features. Zeal Thakker, a popular Mumbai-based makeup influencer, shows you how to master the sexy smoky eye and red lip look. 

Step 1: Eyebrows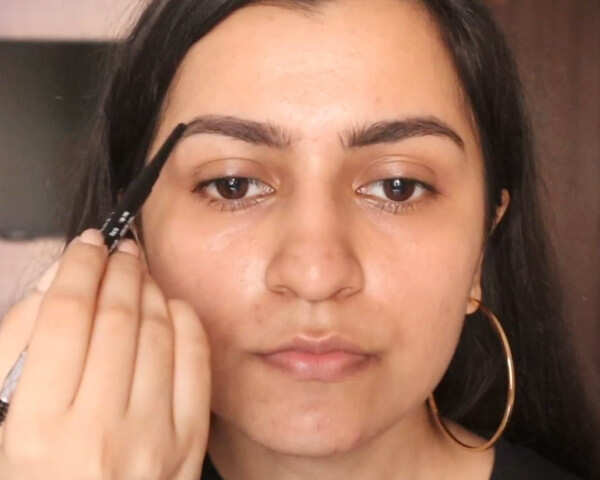 Doing your eyebrows is the easiest way to define your face. The tip is to outline your natural eyebrow and fill in the scarce areas. Make sure to blend it properly with an eyebrow brush so that it looks completely natural. 
 
Step 2: Primer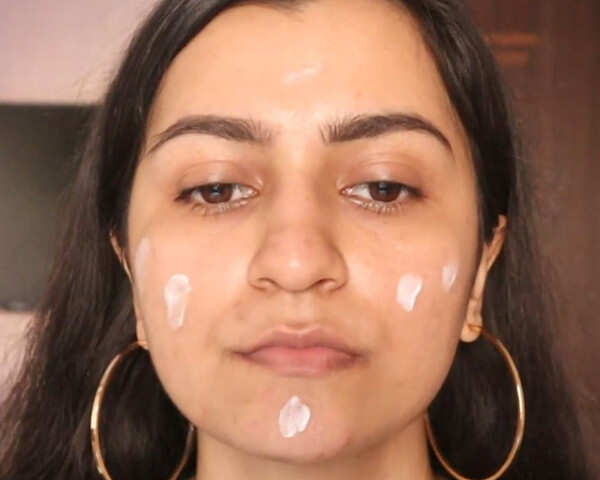 The key to flawless, picture-perfect makeup is a primer. A primer minimises the appearance of pores and creates a smooth canvas for the application of foundation. It also makes the makeup last longer.
Step 3: Foundation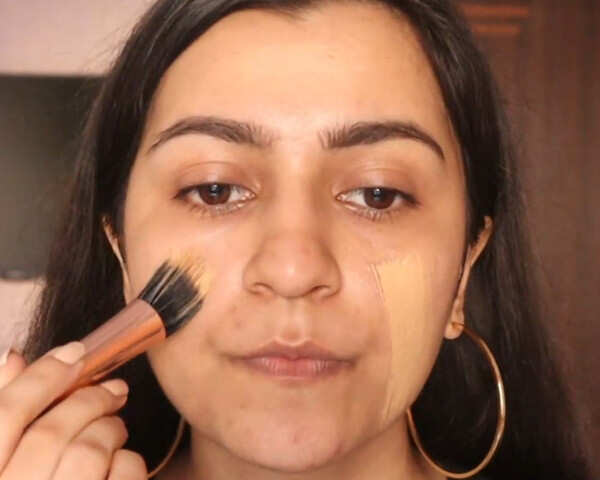 The use of foundation creates an even tone on the face. Always make sure that your foundation matches your skin tone, the foundation is not used to lighten or darken the skin. Use a brush or a beauty blender to blend the foundation flawlessly. Also, make sure to apply the foundation on your neck as well. This ensures that it looks seamless. 

Step 4: Concealer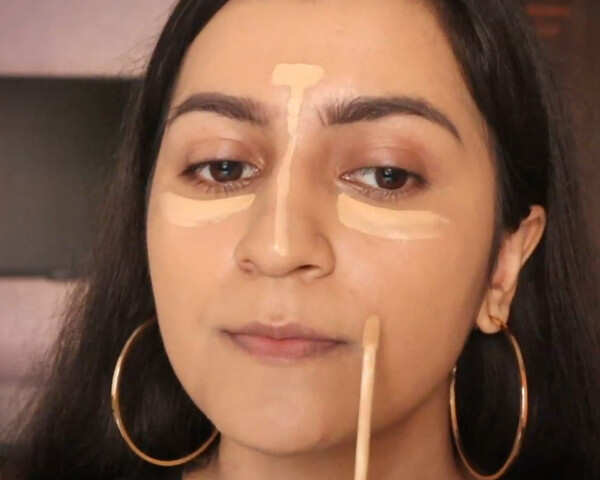 A concealer is used to minimise the appearance of dark circles. Apply it under the eyes and anywhere on the face where you want to highlight. Make sure that your concealer is a few shades lighter than your skin tone so that there is a brightening effect. Blend it perfectly with your foundation. 

Step 5: Bake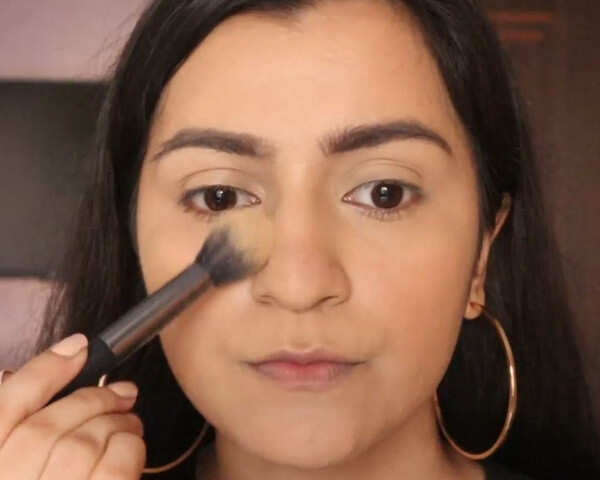 Don't worry, you don't need to whip out your flour and cream. Baking is the process of oxidizing your highlighted area with a translucent powder to avoid creasing and prevent any production of oils. 
 
Step 6: Eyeshadow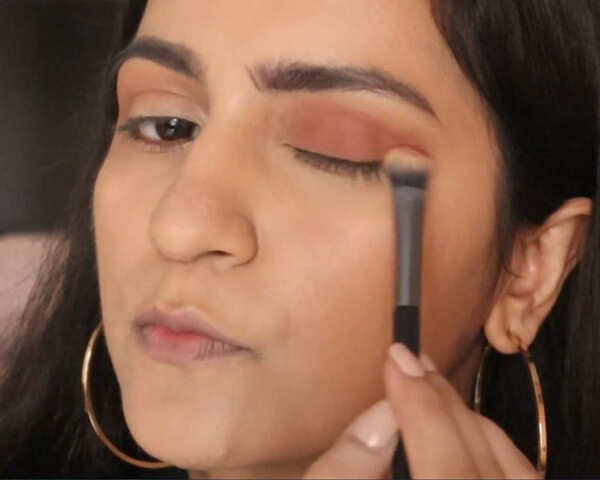 First start with a matte brown, apply it in your crease and outer corners of your eyes and blend it. Now, take a brick-coloured eyeshadow and apply it to your lid. With a round eyeshadow brush, blend the two eyeshadows. For your lower lash line, mix a mahogany shade and the matte brown shade and apply with a smaller flat brush. Finally, after curling your lashes apply a generous amount of mascara to get those lashes poppin'. Don't forget your lower lashes. 
 
Step 7: Contour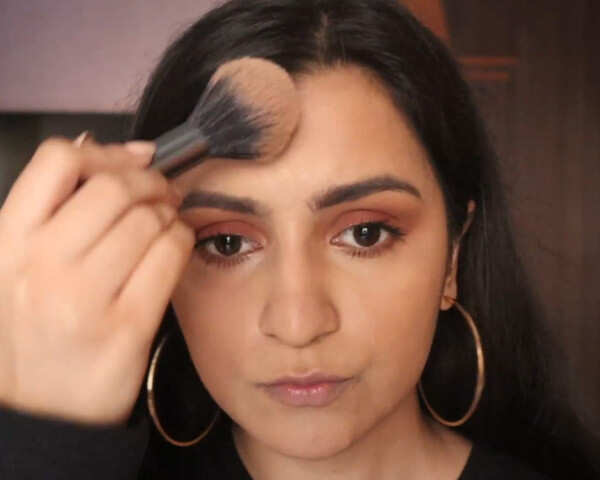 Contouring is the perfect way to give some dimension to your face. With a round fluffy brush contour your cheeks and don't forget to show some love to your jawline too. You can even apply it to your nose and temples. 
 
Step 8: Highlighter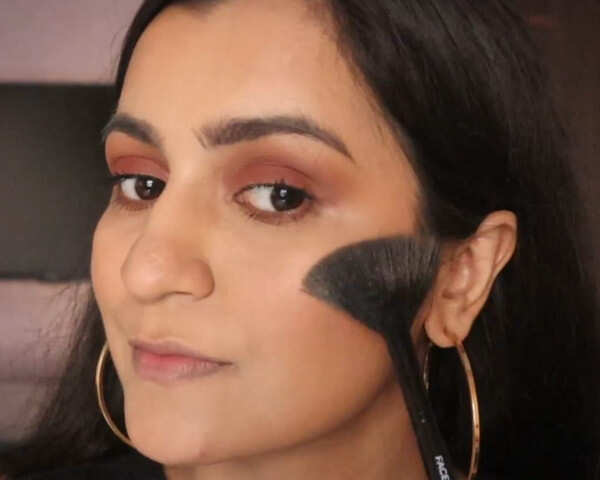 Highlighting is the perfect way to showcase the highest point of your face. For an accurate application use a fan brush to highlight the apple of your cheeks. 
 
Step 9: Lips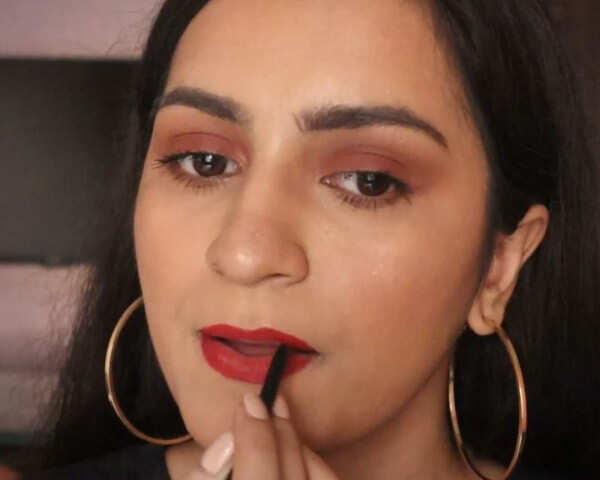 To make your lipstick to last longer, fill in your lips with a red lip liner first. Then, apply your favourite matte red lipstick to complete the look. 

Step 10: Setting Spray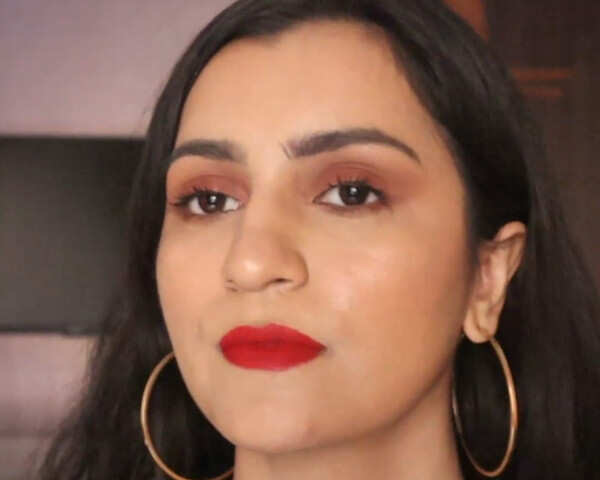 When you're satisfied with your look, spray all over your face with a setting spray to set the makeup and make it transfer-proof. 

Wear the makeup with the perfect outfit and now you're ready to party the night away. 
Also read: 2 Lipstick Contour Hacks For A Fuller Looking Pout
Subscribe to our YouTube channel